Why go with this little company, Rock the Route?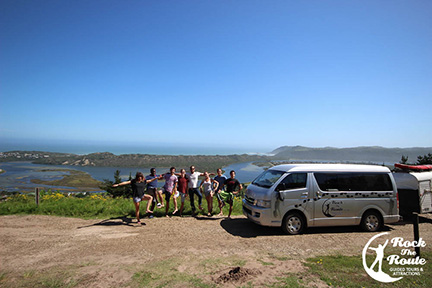 The awe-inspiring beauty of the Garden Route has been dazzling people long before Bartolomeo Diaz first landed ashore in Mossel Bay, more than 600 years ago. This world famous coastline stretches from St. Blaize Point in Mossel Bay, winding through the most scenic valleys and rolling hills, deep green forests and past amazing glassy lakes, all the way to Jeffreys Bay.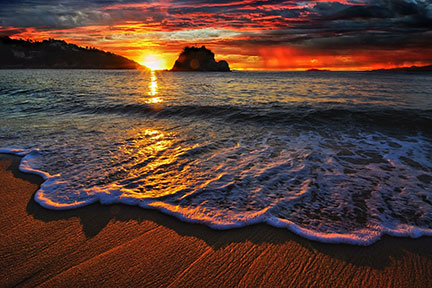 We at Rock the Route have a passion and deep 'Routed' love for this coastline and we want to show you the Real Lifestyle of a Garden Router. We don't skip past a memorable view point to get to commercial stuff. We don't rush through the Route to pick-up the next guests. We stop at the most memorable beaches, rivers and waterfalls and take our time. We swim and hike and do things that invigorate the soul, because that's what this epic coastline is for… to feel the freedom and get your Nature ON!!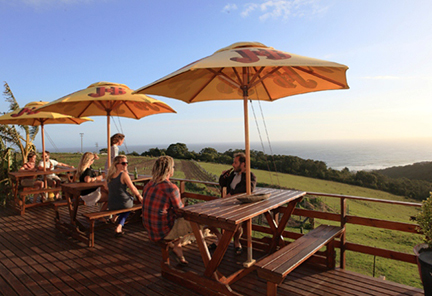 We have carefully crafted these itineraries. Each one tailored for the best possible use of your time. Whether you want to sight see while sipping champagne, encounter African Wild Life, pub crawl in costumes, surf secret spots or overnight in a cave… We've got it all ready for you! These Rocking Tours vary from 3 to 14 days and even longer on request. With a carefully tailored itinerary of endless options, YOU get the best of the Garden Route lifestyle. Affordable, amazing, versatile and adventurous…You'll be Rocking the Route in no-time!