Please see this schedule as a backbone of what we will be doing. We will make sure we get to everything on the schedule, but we might change the order. It might change with the weather, it might get too hot for the beach so we'll head to the waterfall… This is YOUR road trip. Feel free to customize it like you want! The Days and sleepovers are fixed. The rest is yours to explore more!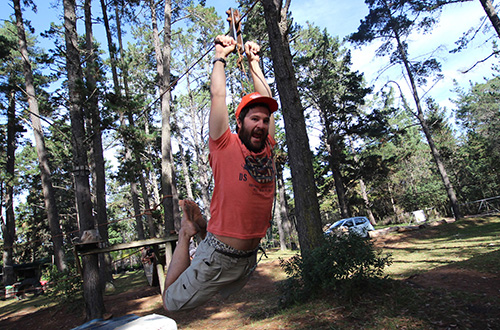 Day 1 – Friday – Travel to the Garden Route
Get picked up at your accommodation around 10h00 before we hit the road to the Garden Route stopping off for lunch and a thrilling Zipline adventure with Cape Canopy Tours in the Hottentots Holland Nature Reserve. Arrive in Mossel Bay in time for sunset drinks at a viewpoint overlooking the whole Garden Route.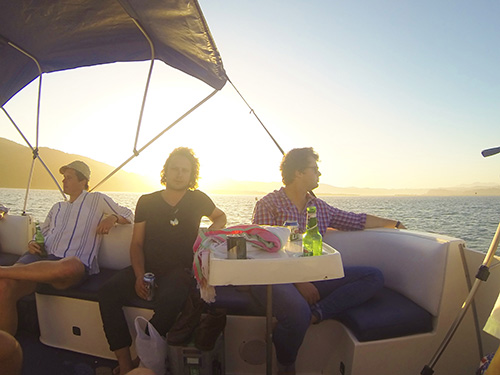 Day 2 - Saturday
Explore the historic Mossel Bay with a short hike on the majestic St. Blaize cliffs and swim at the famous 'Poort' rock pools or Santos Beach. Overnight at the sweetest backpackers in town and enjoy some fresh oysters and sunset drinks while dinner is cooked over the fire.
Things to ADD in Mossel Bay:
Shark Cage Diving – meet the Great White Shark
Sky Diving – some of the best scenery in the country!
Sand Boarding – The famous Dragon Dune, the longest ride in the country at 300m!
Surfing lessons from a pro! Or just rent a board and hit the waves at Innerpool!
Enjoy some sea kayaking around the calm bay
Have a few too many drinks on the romantic harbour wall with breath taking views
Spend all day on the beach with some beach bats and cocktails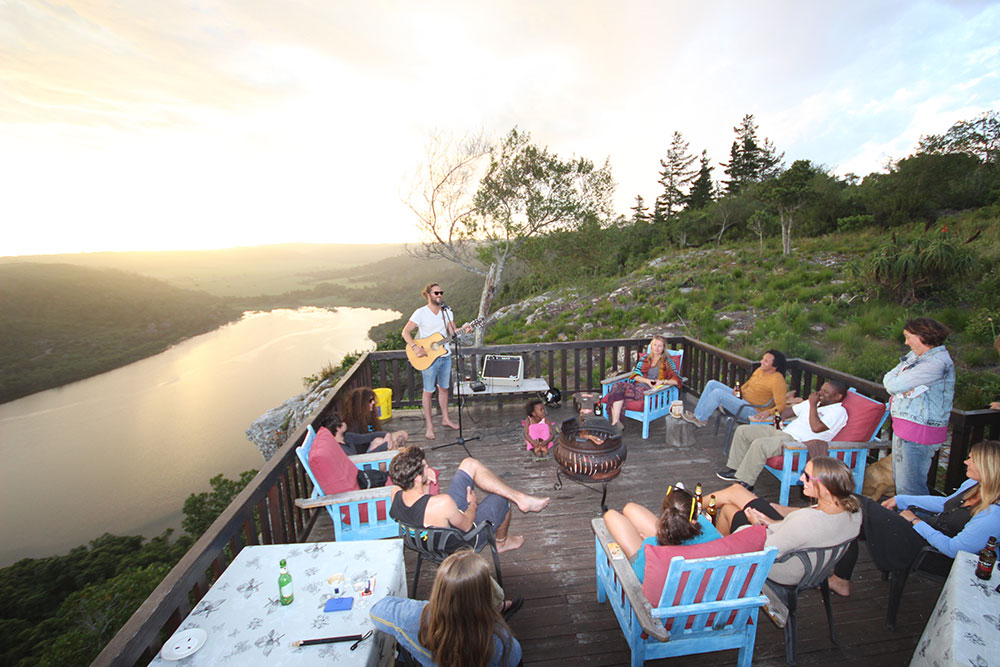 Day 3 – Sunday
Start the day with a 3hr Game Drive spotting the Big Five. Then we lazily make our way to Plettenberg Bay with some stops at magical farm stalls and craft markets. Explore the Craggs and Natures Valley and enjoy a delicious organic dinner around the fire at Wild Spirit Backpackers.
Things to ADD in Natures Valley:
Yoga session in the morning – FREE
Bloukrans Bungy, face your fears on the worlds highest bungy
Epic Canyoning Adventure, abseil, jump and zip-line down a river gorge with Africanyon
Birds of Eden and Monkeyland
Grab a book and chill at the backpackers
Enjoy a short hike to the waterfall
Do a recycling workshop, a hands-on permaculture intro or a hoola hoop session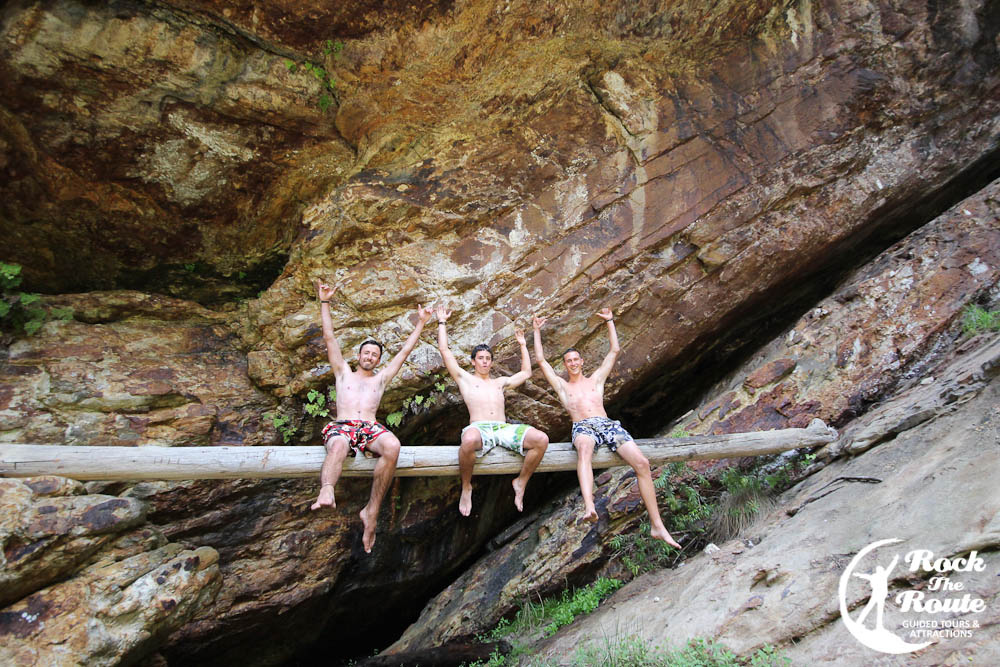 Day 4 – Monday
Kick off the day with the famous Salt River hike to a hidden beach and back through indigenous forests. Then explore the small town of Plettenberg Bay with some cocktails on the beach, a swim and a list of awesome activities. Overnight at the spectacular African Array Lodge and enjoy a LIVE music Sunset!
Things to ADD in Plettenberg Bay:
Sea Kayaking
Snorkel with the Seals
Dolphin and Whale watching around Robberg (seasonal) with Ocean Safaris
A Wine Tour around Plettenberg Bay
The amazing Robberg Nature Reserve Hike – FREE
Or chill out on the main beach and soak up some sun!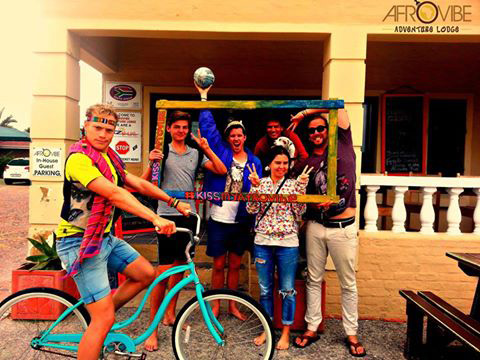 Day 5 – Tuesday
First up we visit Judah Square for a tour of the Rastafarian Village then we head down to the famous Knoetzie Beach for champagne and snacks. Feel free to explore more in Knysna with local shopping, awesome water activities, a Mitchells Brewery Tour and Beer Tasting and then overnight at the Iconic Island Vibe Backpackers. Enjoy delectable seafood dinner at Freshline Fisheries and Knysna always has LIVE music events for some evening fun.
Things to ADD in Knysna:
SUP or kayak on the lagoon
Enjoy an awesome beach hike - FREE
Scuba Dive (or snorkel) and discover the Knysna Sea Horse
Enjoy a sunset cruise on the lagoon
Scootours, downhill adventure through forest trails on massive scooters!
Hike in the incredible Featherbed Nature Reserve – Please contact for price
Wander around Knysna with authentic craft markets - FREE
Pub Crawl in Costumes! – FREE (costumes available at ZAR100)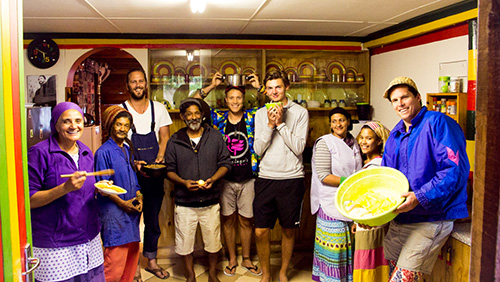 Day 6 – Wednesday
Start the day with an exciting boat based Eco-Tour (Whale Watching in season) through the Knysna Heads with Ocean Odyssey. Then we go deep into the Knysna Forests to explore the Millwood Gold Mines and the small town of Rheenendal. Lunch is served with your feet in the water at Riverdeck Restaurant with optional water fun! Sleep over on the beach at Afrovibe Backpackers.
Things to ADD in Sedgefield:
Join an outreach recycling project with a local Primary School – FREE
SUP on the Sedgefield lagoon
Surfing lessons on Myoli Beach
Kite Surfing for Pro's – Please contact for price
Tandem Paragliding high over Sedgefield (Rocking recommendation!)
Brewery Tour and tastings at Sedgefield Micro Brewery – FREE When you buy a draught
Beer Pong competition at Pili Pili Restaurant… for the brave! – FREE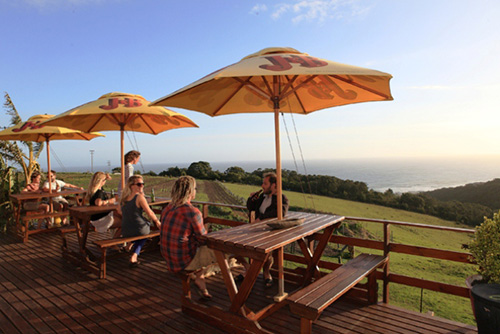 Day 7 – Thursday
Enjoy a relaxed morning at the backpackers or choose another activity (see Day 5 activities) before we make our way to Wilderness. Have lunch at the delectable Zuchini restaurant and try some fresh coastal oysters while wandering through Timberlake Organic Village. Cocomo Restaurant is a must see with LIVE music 7 nights a week before we sleep over at an epic off the beaten track Backpackers!
Things to ADD in Wilderness:
Kayak and hike to a waterfall and rock pools with Eden Adventures (Rocking Recommendation!)
Wander around the small town of Wilderness – FREE
Horse Riding in the forests
Chill out on the beach or Play Volleyball – FREE
Swim to a hidden waterfall – FREE
Tandem Paragliding (weather permitting)
LIVE music and dinner at the iconic Cocomo Restaurant
Offset your carbon emissions and plant trees with Precious Tree Project! – Included in road trip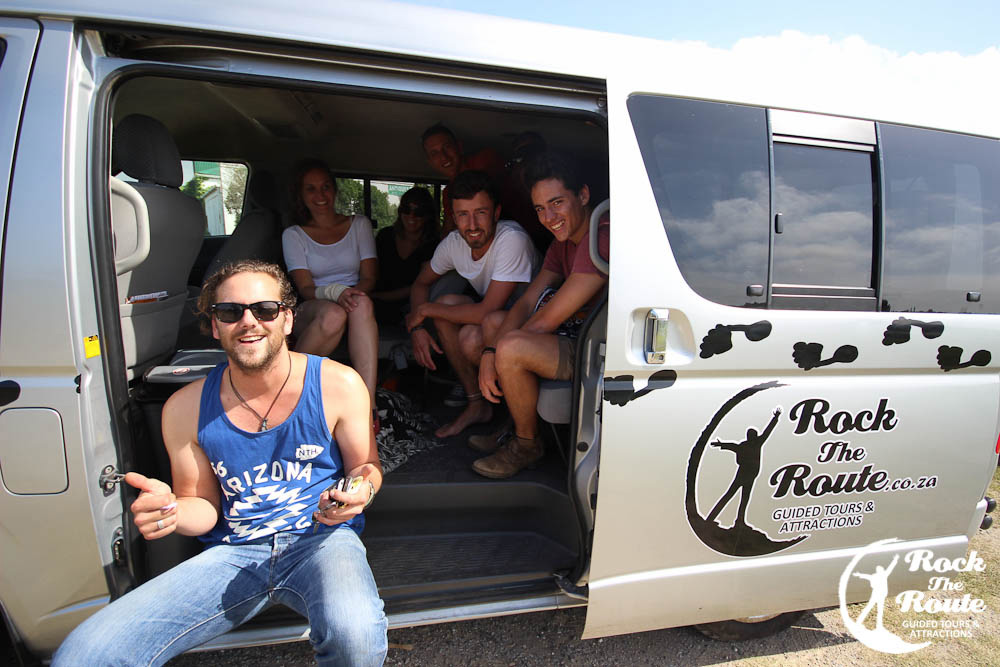 Day 8 – Friday
After breakfast we start making our way back to Cape Town. Choose between the famous Route 62 and stopping off in Oudtshoorn (Rocking recommendation!) OR via the N2 Farm Stall Route. Arrive back in Cape Town to be dropped off at your accommodation around 18h00.
Things to ADD in Oudtshoorn:
Cango Caves – Standard 1hr Tour OR the 1h30min Adventure Tour
Safari Ostrich Farm
Bicycle Tour of Oudtshoorn
All the famous Route 62 hotspots – FREE with the Oudtshoorn option
The Discovery road trip leaves every 2nd week. Please see scheduled trips below.
A new un-scheduled trip can be booked with a minimum of 6 people. Please contact us if you have a group of 6 or more people or join one of the scheduled departures.
The un-scheduled departures do NOT have to be day orientated. You can leave on any date you want, depending on availability.
Scheduled Departures for 2018/2019:
4 - 11 Jan 2019
18 - 25 Jan 2019
1 - 8 Feb 2019
15 - 22 Feb 2019
1 - 8 Mar 2019
22 - 29 Mar 2019
5 - 12 April 2019
19 - 26 April 2019
3 - 10 May 2019
17 - 24 May 2019
31 May - 7 June 2019
14 - 21 June 2019
5 - 12 July 2019
19 - 26 July 2019
19 - 26 July 2019
2 - 9 Aug 2019
16 - 23 Aug 2019
30 Aug - 6 Sep 2018/2019
20 - 27 Sep 2018/2019
4 - 11 Oct 2018/2019
18 - 25 Oct 2018/2019
1 - 8 Nov 2018/2019
15 - 22 Nov 2018/2019
29 Nov - 6 Dec 2018/2019
13 - 20 Dec 2018/2019
3 - 10 Jan 2020